p.o.w
psalmists of worship
To see the body of Christ interact in a level of worship that is both vertical
and horizontal that not only provide pathways of contact with a Holy and
Loving God, but avenues of nurturing and uplifting relationships with those
who are called in Jesus' Name
To share the Gospel of Jesus Christ through song, encourage believers in their walk with Christ, lead the congregation in Worship and provide an avenue through which individuals may share their gift and be an integral part of the Worship Experience.
1 Chronicles 16:8-11 (NIV)
Give praise to the Lord, proclaim his name; make known among the nations
what he has done.
Sing to him, sing praise to him; tell of all his wonderful acts.
Glory in his holy name; let the hearts of those who seek the Lord rejoice.
Look to the Lord and his strength; seek his face always.
Minister of Music/Director
Dallas native, relocated to Houston in 1999, and has had many opportunities to sing with various artist. He is devoted to ministering to the lost through song by using the Word of God and encouraging the believer to press toward the mark for the prize of the high calling of God in Christ Jesus (Phil 3:14).
Favorite Scripture: Philippians 4:13 (KVJ)
I can do all things through [ a ] Christ who strengthens me.
Rehearsal time
Thursdays 8:00 pm
immediately after bible study
if you would like to be apart of this ministry, click
Houston native, devoted mother, licensed Cosmetologist and proud business owner. She is an anointed vessel that joined Greater New Hope Church formally known as Restoration of Praise Fellowship in 2013. She states that Pastor R.L. Bailey saved her life when she was in a low place and every since God has continued to show favor on her family.
Favorite Scripture: Romans 8:28 (KJV)
And we know that all things work together for good to them that love God, to them who are the called according to his purpose.
Houston native, singer/song writer, devoted wife and mother. She believes that God has anointed her for such a time as this to reach his people through the gift of song and has allowed her the opportunity to share her heart for Him and music.
Favorite Scripture: Proverbs 3:5-6 (KVJ)
"Trust in the Lord with all your heart and lean not on your own understanding. In all thy ways acknowledge him, and he shall direct thy paths.".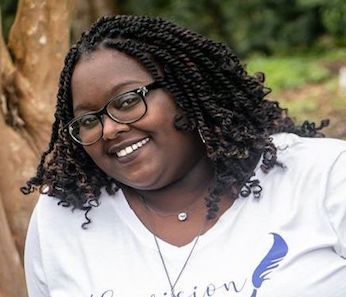 Full time county employee, mother of three, writer and business owner. Joined the Greater New Hope Church formerly known as Restoration of Praise Fellowship in July 2014 and every since her life has been blessed.
Favorite Scripture: Habakkuk 2:2 (NIV)
Then the Lord replied: "Write down the revelation and make it plain on tablets so that a herald[b] may run with it.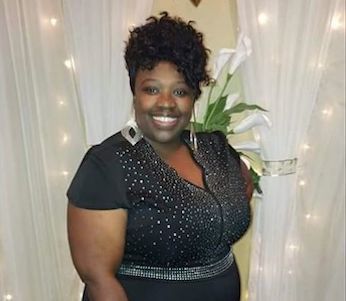 Louisiana native, mother of 3 and educator in CyFair ISD, moved to Houston in May 2016. She has been a proud member of the Greater New Hope Church also known as the PraiseDome every since she relocated.
Favorite Scripture: Proverbs 3:5-6 (KVJ)
"Trust in the Lord with all your heart and lean not on your own understanding. In all thy ways acknowledge him, and he shall direct thy paths.".
Soulful singer, passionate writer, wonderful mother, amazing cook and servant that loves God with her whole heart.
Favorite Scripture: Phillippians 4:9 (KJV)
Whatever you have learned or received or heard from me, or seen in me—put it into practice. And the God of peace will be with you.
Do You Want To Know More?
The Psalmists of Worship ministry was developed from a need for genuine praise and true worship. As Restoration of Praise Fellowship grew with Pastor Robert Bailey, Jr., so did the desire to create a more structured, all around worship experience. A choir was needed and very much warranted. So, on a cool night back in 2012, a group of willing vessels gathered together excited about lending their voices to that worship experience. There were only a handful, but their motives were sincere, to glorify God through song and set the atmosphere for sound preaching. That night, the Psalmists of Worship were organized. The dynamically anointed Benjamin Bailey, who has been handpicked by God, took the reigns as the leader of the small group and went to work fine tuning the P.O.W.'s unique sound. The growth from a small ensemble of singers to a full choir continued and has increased tremendously since Restoration of Praise merged with the Greater New Hope Church in 2016 and became the Greater New Hope Psalmists of Worship.

The Psalmists of Worship ministry has flourished and its members have become ambassadors of the PraiseDome Nation. Their assignment is to usher the people of God into His presence. They have traveled across the country ministering help, hope and healing to various churches and ministries, appeared on the Word Network, and have sung background for various national recording artists. Although their vocal blends are astounding, and any number of their singers can stand out as solo arstist, it is their humility and desire to remain God's willing vessels that keeps The Psalmists of Worship an anointed choir. It is their prayer and sincere desire that while ministering in song, the people have a worship encounter with the Father that creates a thirst for more of Him.